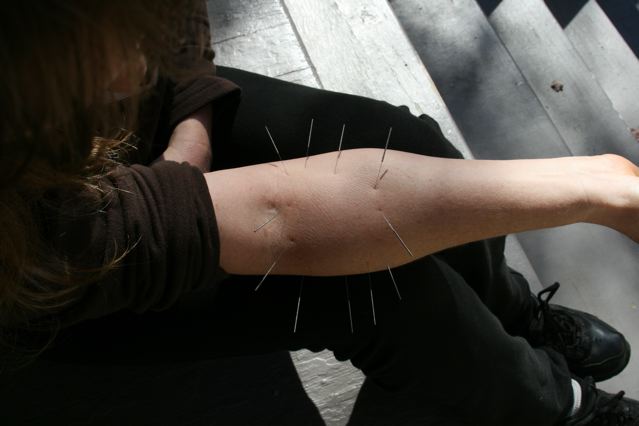 So as I said before I have a lipoma on my arm.
It may grow or it may not. If it grows it may become uncomfortable. If I don't have surgery now, and it grows, it may be harder to operate later. Maybe. Who knows.
I'm going to try to get rid of it myself. Illustrated above is the acupuncture technique known as "surrounding the dragon," which a friend taught me so I could do it myself every day. The rest of these items she suggested or I found online by poking around. Who knows if they'll work but I think I'll give it several months and if the thing isn't growing, consider it a success.
Lipoma Reduction Regimen
chickweed tincture
lecithin
Omega oils (flax, borage, Evening Primrose, cod liver)
Aboca Cleanse and Detox Phytosolution
digestive enzymes
topical: rosemary oil, castor oil alternated with Topricin homeopathic ointment
I will revise this post later to reflect my results.
January 2008:
Many times I have thought the lipoma was getting smaller. But then it looks bigger again. It doesn't seem to have grown. Could be a bit smaller. Certainly ain't gone. Of the above, I'm out of everything except flax oil and digestive enzymes, which I haven't been taking every day. After a few weeks I ran out of acupuncture needles. Right now my strategy is to ignore the damn thing and hope that it will feel lonely and go away.